Looking ahead, 2020 is projected to be a strong year for homeownership. According to the Freddie Mac Forecast,
"We expect rates to remain low, falling to a yearly average of 3.8% in 2020."
If you're currently renting, 2020 may be a great time to think about making a jump into homeownership while mortgage rates are low.
As noted in the National Rent Report,
"the national rent index increased by 1.4 percent year-over-year."
With average rents on the rise, this year-over-year increase may not sound like much, but it can add up – fast. The math on how much extra it will cost you over time surely doesn't lie.
Here's an example: On a $1,500 rental payment, an increase of 1.4% adds an additional $21 dollars per month to your payment. When multiplied by the twelve months in a year, it's a $252 overall annual increase. The price continues to multiply when you rent year after year, as rental prices rise.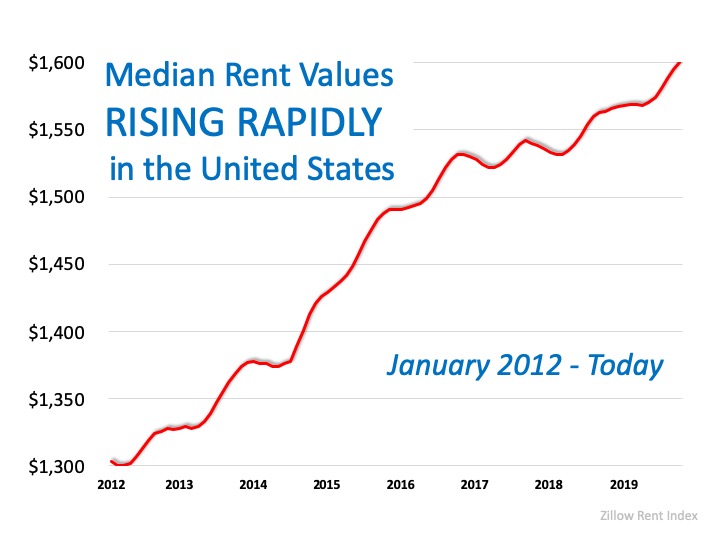 History shows how average rental prices have been increasing each year, and there doesn't seem to be much end in sight. Here's a look at how rents have grown since 2012 alone:
Why not lock down your monthly housing expense, and at the same time build additional net worth for you and your family? If you're thinking about buying a home, consider the financial benefits of what homeownership can do for you, especially while the market conditions are strong and current mortgage rates are low.
Bottom Line
With average rents continuing to rise, now may be a great time to stabilize your monthly payment by becoming a homeowner and locking into a low mortgage rate. Let's get together to discuss how taking advantage of the current market conditions might work for you.
Questions continue to rise around where home prices will head in 2020. The latest forecastfrom CoreLogic shows continued appreciation at 5.4% over the next year: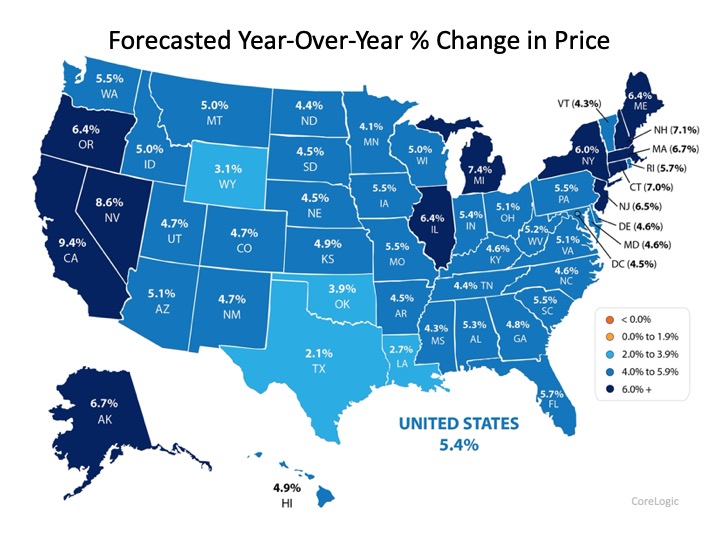 Additionally, ARCH Mortgage Insurance Company in their current Housing and Mortgage Market Review revealed their latest ARCH Risk Index, which estimates the probability of home prices being lower in two years. Based on the most recent results, 32 of the 50 U.S. states (plus D.C.) had a minimal probability of lowering by 2021.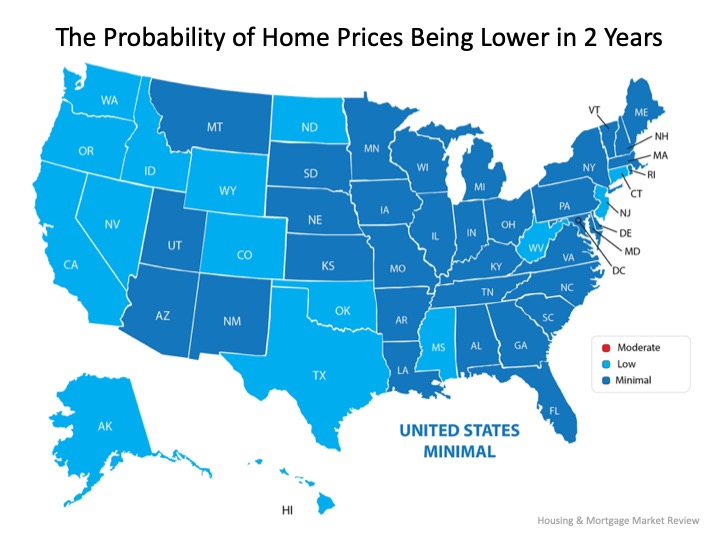 Bottom Line
Experts forecast home price appreciation to continue at a moderate rate as we move through 2020 and beyond. With appreciation growing, let's get together and plan for your next move.
The reality of what we're seeing this month is that homes are selling fast. In today's strong seller's market, bidding wars are common and expected with starter or entry-level homes.
In most areas of the country, first-time buyers have been met with fierce competition throughout their homebuying experience. Some have been out-bid multiple times before finally going into contract on a home to call their own.
Right now, inventory is the big challenge. Here's what we know today:
According to the latest Existing Home Sales Report from the National Association of Realtors (NAR), there is currently a 3.9-month supply of homes for sale, which can drive this kind of hefty buyer competition. Remember, anything less than 6 months of inventory is a seller's market.
Even though the month's supply of inventory is not increasing, ironically, the number of homes for sale is. This means homes are coming up for sale, but they're being sold quickly. The graph below shows the year-over-year change in inventory over the last 12 months.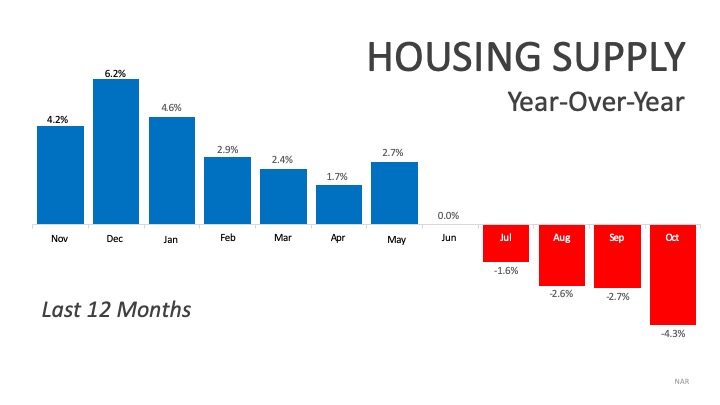 As depicted above, the percentage of available inventory has fallen for four consecutive months when compared to the previous year.
So, what does this mean? If you're a buyer, be sure to get pre-approved for a mortgage and be ready to make a competitive offer, so you can move quickly. Chances are, homes high on your wish list are likely going to go fast.
Bottom Line
If you're thinking of buying a home, make sure you're taking the right steps at the beginning of the process, so you're a top contender if you ultimately find yourself in a bidding war. Let's get together to discuss what you need to do to make your move toward homeownership.